As the
Adam Lambert album cover
was revealed today - and tho it made me laugh I'm not really a fan of it* **- I realized I'm pretty picky when it comes to cover artworks. I went through the artworks of my fave artists in my head and realized there aren't as many album covers I love.....but let me show you the few that I was able to think of - the cover artworks that impressed me the most over the last 10 years of my being a music maniac. :o)
---
(* I thought Adam would go the classy fabulous way and he decided to go the decidedly ridiculous way. Oh well. His choice...I don't mind it, I just don't really like it. I like Shakira's album cover for She Wolf even less but that doesn't stop me from enjoying the music. x
** Oh my, I think it's growing on me...a tiny wee little bit.)
Antony and the Johnsons - I Am A Bird Now
Candy Darling on Her Deathbed is a photo Antony chose for the cover of an album which deals with girls being born boys - that makes a lot of sense. And it's sad and beautiful and black and white. And taken by
Peter Hujar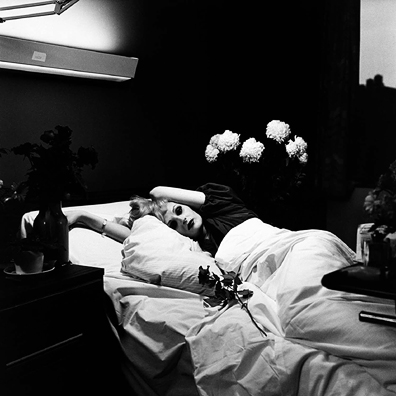 Kate Bush - The Kick Inside
Kate Bush has a couple of good album covers. But my favourite is still the first one. It was the first Kate picture I ever saw about ten years back and I was totally captivated and intrigued. This album cover looks just as original and exotic as it did back in 1978.
Rufus Wainwright - Want One & Want Two
Rufus is first posing as a boy and then as a girl on the covers of these two albums. Art Noveau influences...it's all classy, fabulous, genius and funny at the same time. Just like Rufus himself.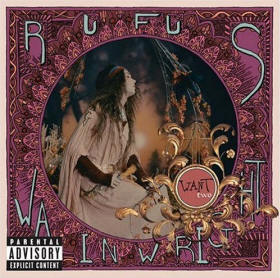 The Beatles - Revolver
At least half of The Beatles' album covers are legends in their own right now. I LOVE the cover of Abbey Road BUT if I had to choose just ONE Beatles cover it would be the one for Revolver. It totally is a work of art. And in black and white... ;o)
David Bowie - Heroes
Man, I do like black and white combo, don't I! This for me is one of the most iconic Bowie images ever taken. Sure everyone knows the artwork for Ziggy Stardust (I LOVE that cover as well!) or Aladdin Sane (never liked that one but admit it's cool) but I don't think any other of Bowie's album covers is as minimalistic, out-there, introverted and extroverted at the same time. If that makes any sense.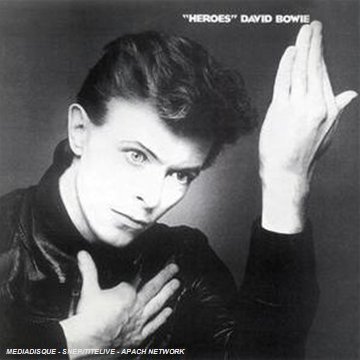 Amanda Palmer - Who Killed Amanda Palmer
I might not "get" Adam Lambert but I *think* I get Amanda Palmer. :o)
Coldplay - Viva la Vida or Death and All His Friends
Eugène Delacroix: Liberty Leading the People. 1830. Nuff said.
The White Stripes - Get Behind Me Satan
Now...I like the black-red-white combo TWS use, so it wasn't easy to choose one album cover but eventually I guess this one wins. Maybe it's the outfits...
Scissor Sisters - Scissor Sisters
Once you go through, there's no coming back...
Sexy, dreamy, colourful cover. I tend not to look at the details on it but rather take it in as one piece (of art?). :o)
The Killers - Sawdust
My fave of all the Killers album covers (with
Day & Age
following VERY close). A wooden limb in a forrest. And it's autumn....somehow, miraculously, it works. :o)
Baby Dee - Safe Inside the Day
It's a warm, comforting picture...and there's a black kitty on the table...oh wait there's also an axe on the piano. Good night, kids!
Now I know nothing will change your mind about me being kinda morbid - because that's what crossed my mind looking at these images. lol
One day I might do a Part Two... I certainly had fun making this little blog entry. Hope you had fun scrolling trought it.
P.S. I'm not very morbid, honest. ;o)